Once you have completed the setup of the Technical Report within Qualys, you will need to run a report using the template.
PREREQUISITE
You need to have configured a template for delivery of the CE+ reporting, please see this link for further details: Technical Template Setup
You will also need to have enabled the CVSS scoring within Qualys, please see this link for further details: Enable CVSS within Qualys
QUALYS REPORT
Open QUALYS and go to the Vulnerability Management / Reports section

Select "New" and "Scan Report" and "Template Based"

Give your report a name, and within the Report Template section, locate the template you created in the previous knowledgebase article.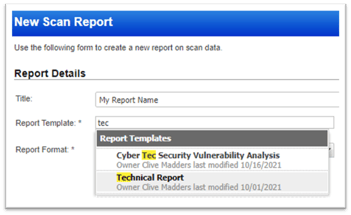 Please make sure your Report Format is set to "Comma-Separated Value (CSV)"

You will then need to select the appropriate Report Source information, based on your own Qualys information and ensure that this includes the minimum sample set/machines we have selected for the CE+ Assessment.
QUALYS ASSET LIST
We also require an asset list export, which can be obtained from the Qualys AssetView section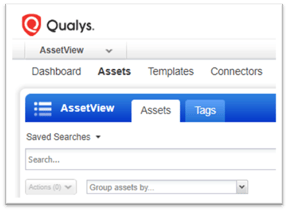 Please download a CSV asset list as well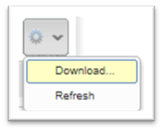 FILES REQUIRED BY CYBER TEC SECURITY
CSV Vulnerability Scan based on our Technical Template
CSV Export of Devices within the scope of the assessment